Re: My new demantoid and diamond ring!



Thanks everyone! I love the green too...it changes slightly depending on the lighting. It's more of a pure spectral green indoors and has a slightly more grass green outdoors. I'm wearing this as my new wedding set now. I love the red flashes that it can produce. Here are some outdoor pics: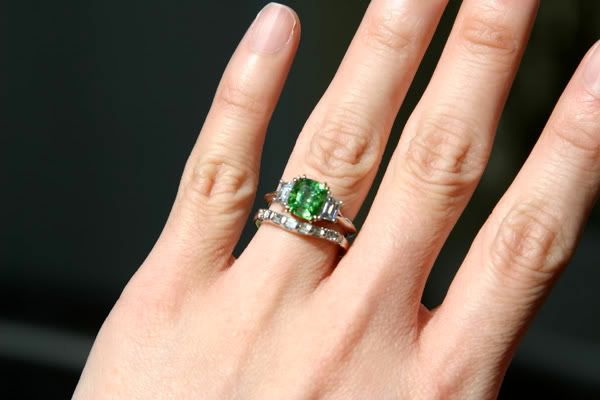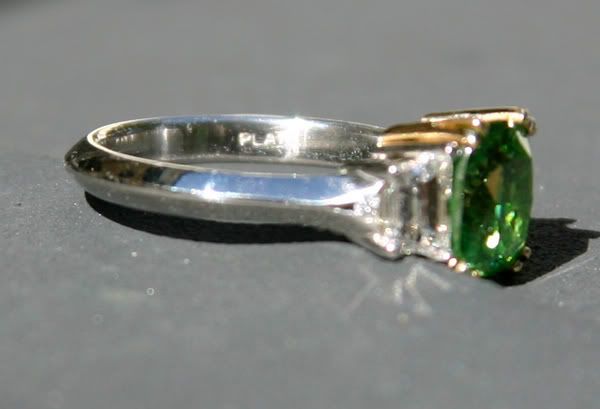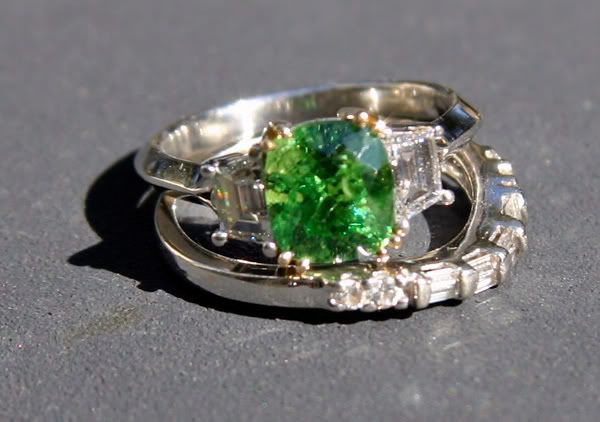 If you're in Austin, TX. I say go to Cyrus F Shennum. Hands down, the best jeweler in town.